In Memory - Donald Ray Wolfe Sr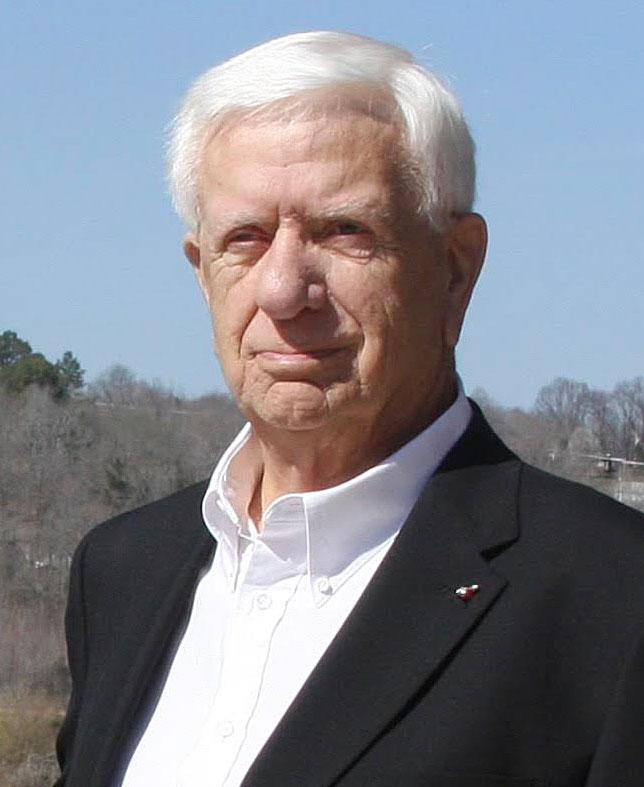 Donald Ray Wolfe Sr – 1934-2021
The founder of our company, Donald Ray Wolfe, Sr., a great example of a leader.
He always worked as a team player. Playing basketball, baseball, and football at Howard High school and growing up on Lindsey Avenue. He was an "All Nashville" recipient and had numerous appearances in the local newspaper, The Nashville Banner, for excellence in sports participation and winning. He was awarded a scholarship to David Lipscomb University for basketball. He left college and began his career as an electrician. He completed a four-year electrical apprenticeship program and refined his trade skills working in the construction field for over a decade.
He began Wolfe and Travis Electric in December 1967. He built a successful team of electricians, estimators, and project managers. Over the years, he won many of Nashville's most prestigious electrical construction projects: Opryland USA Theme Park, Gaylord Opryland Hotel and Convention Center, the Nashville Convention Center and Renaissance Hotel, Lifeway Publishing Facility, Renovation to the Tennessee State Capitol and Bicentennial Mall, K.R. Herrington Water Treatment Facility and decades of projects at Vanderbilt University and Vanderbilt Medical Center and many, many more. He worked from a 'You build it, and we'll wire it" attitude and always completed his contracts.
For decades, he raised money as a member of Al-Menah Shriners for Shriners Hospital for Crippled and Burned Children as well as supported many sports teams from Little League Baseball/Football to travel ball teams. He supported many other charitable organizations in conjunction with project Owners and General Contractors that he worked with over his career. He was a member of the Association for Builders and Contractors (ABC), Associated General Contractors of Tennessee (AGC), American Subcontractors Association (ASA), and Nashville Chamber of Commerce.
He was a fiercely loyal and loving husband, father, grandfather, great grandfather, and Christian. He provided for his family and the employees of Wolfe and Travis Electric for decades. He helped many people and never asked for notoriety or celebrity. Many knew him as "Wolfe" or even "Big Don" on occasion. He was known for telling things "The way he saw it" and was always upfront with what he thought and how he treated someone. He worked six days a week and watched over our company with great dedication and a commitment to completing his obligations and responsibilities.