Franke Foods Headquarters/ Warehouse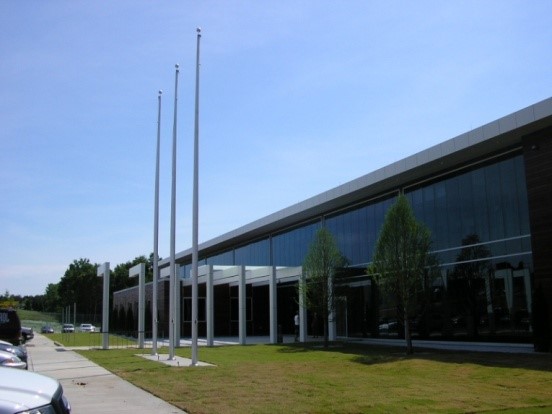 Location:
Nashville, Tennessee
Architect:
Smith Seckman Reid (SSR)
Contractor:
Wolfe & Travis Electric
Contract Value:
$3,538,510
General Scope of Project: A two-story, 222,000 square foot office and distribution facility featuring world testing labs for solutions and experiments. Design included a 480V distribution system and included a Silver LEED certification requirement. Lighting systems were designed with multi-control with time out controls for un-occupied spaces, including motion sensors and light sensors. Test labs were equipped with selectable voltage regulators with world wide voltages and a frequency converter for world wide frequency selection with the appropriate voltages. A raised floor system included above and below floor power systems with floor outlets and fire protection. UPS systems and a generator were used for redundant systems trough-out the facility.  
The distribution warehouse at the facility used fluorescent lighting with forty foot high ceilings and controlled with motion sensors to conserve power in areas less used. Both buildings were designed and completed in one year time.
Work subcontracted by Wolfe & Travis Electric included the programming of the fire alarm system and the excavation of duct banks.
The owner of the facility is presently making additions to the facility and was very pleased with the team's efforts and the firm of I. C. Thomasson Engineers who helped in the electrical design is presently using this facility in their public relations literature.